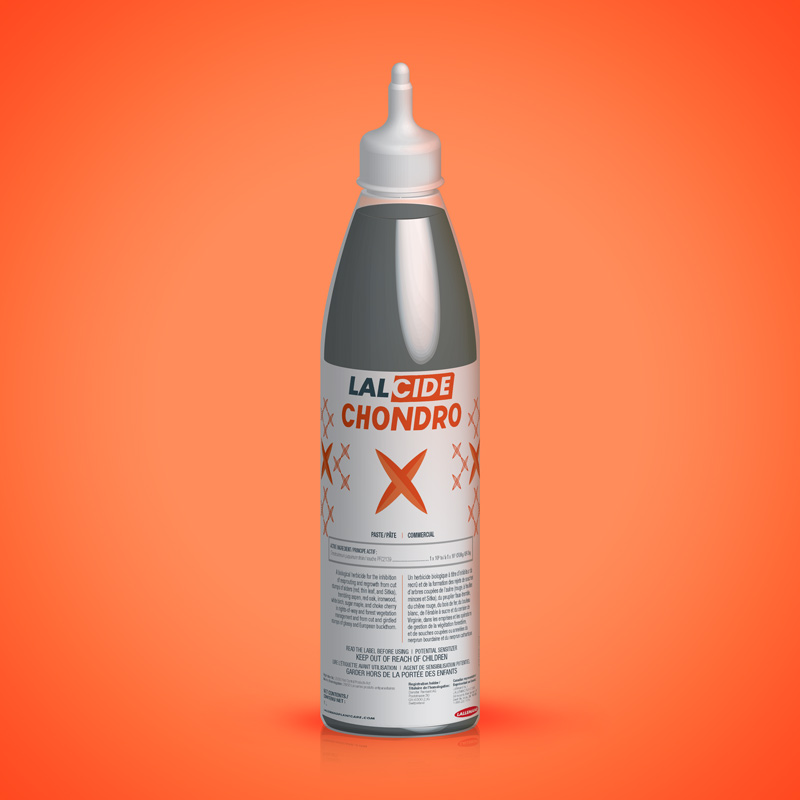 LALCIDE CHONDRO
Biological Control of Invasive Buckthorn
LALCIDE CHONDRO is a naturally occurring fungus that suppresses regrowth and regeneration of common and glossy buckthorn.
* Not all products are available in all markets nor associated claims allowed in all regions.
LALCIDE CHONDRO is the only effective bioherbicide for buckthorn control, and is particularly useful in areas where chemical herbicides are not preferred or permitted. The active ingredient, Chondrostereum purpureum (Cp), is a fungus that releases an enzyme that disrupts foliar cell arrangement, resulting in Silver Leaf Disease, and ultimately contributes to stem mortality.
Key benefits
Biological solution for buckthorn management
Controls regrowth from cut or girdled stems
Only one application per stem is required
Minimal risk to applicator health and safety
Minimum PPE requirements
Easy-to-use squeeze-bottle application
Ingredients
1 x 105 to 1 x 107 CFU/kg of Chondrostereum purpureum Strain PFC2139