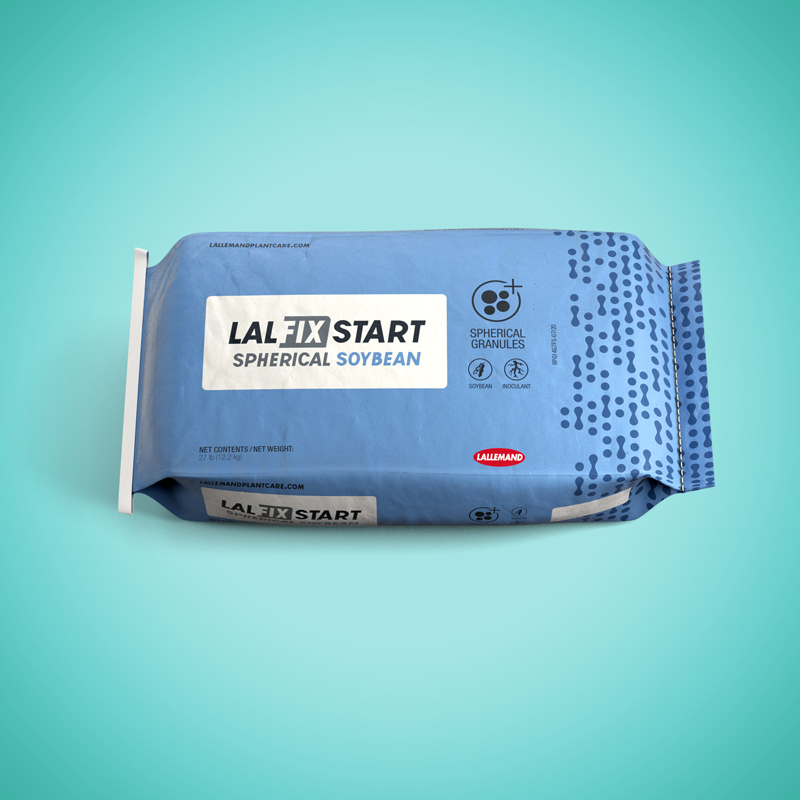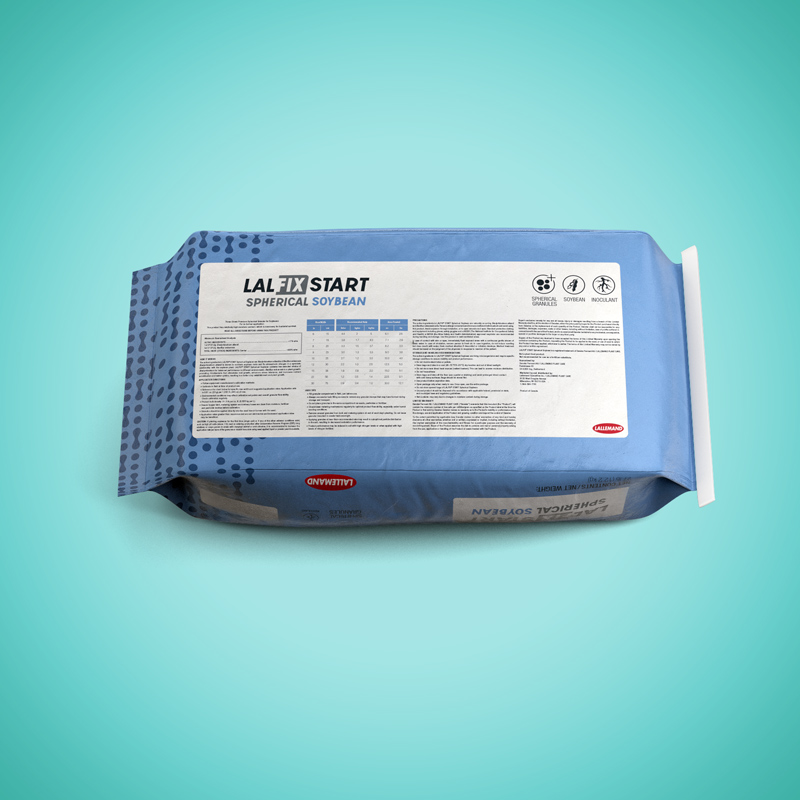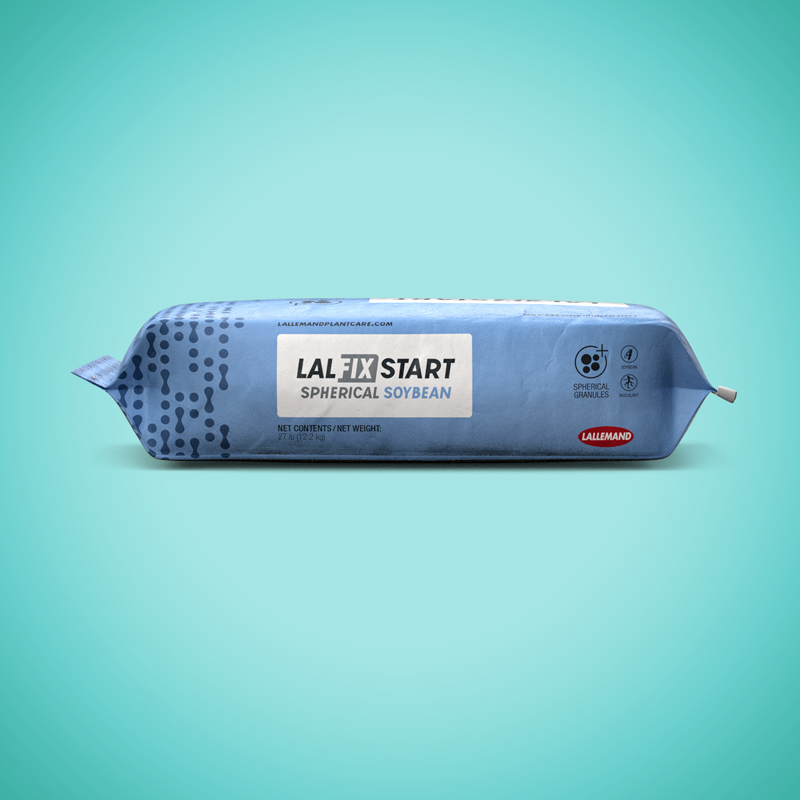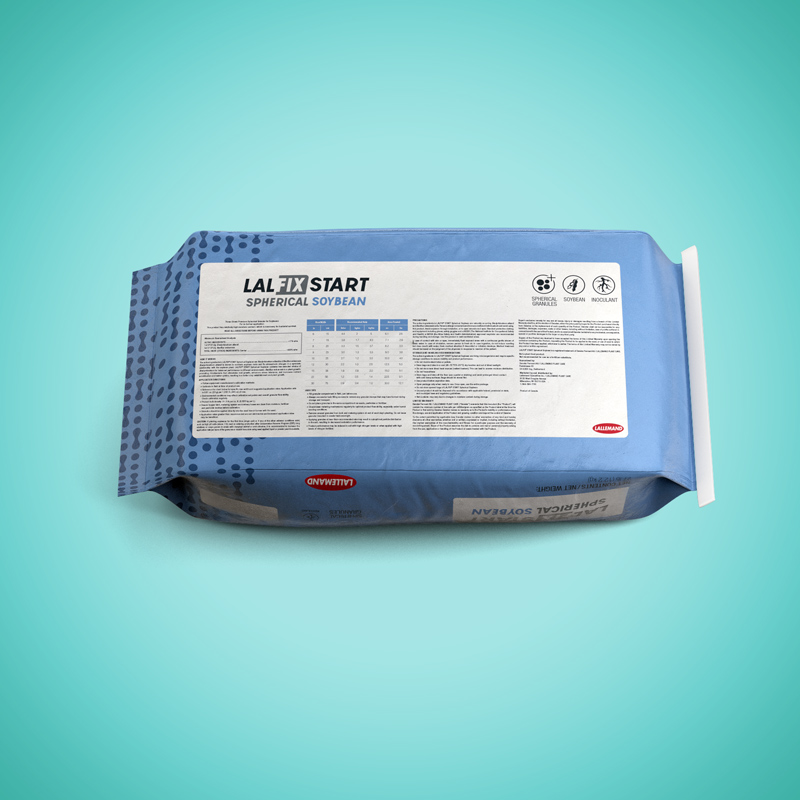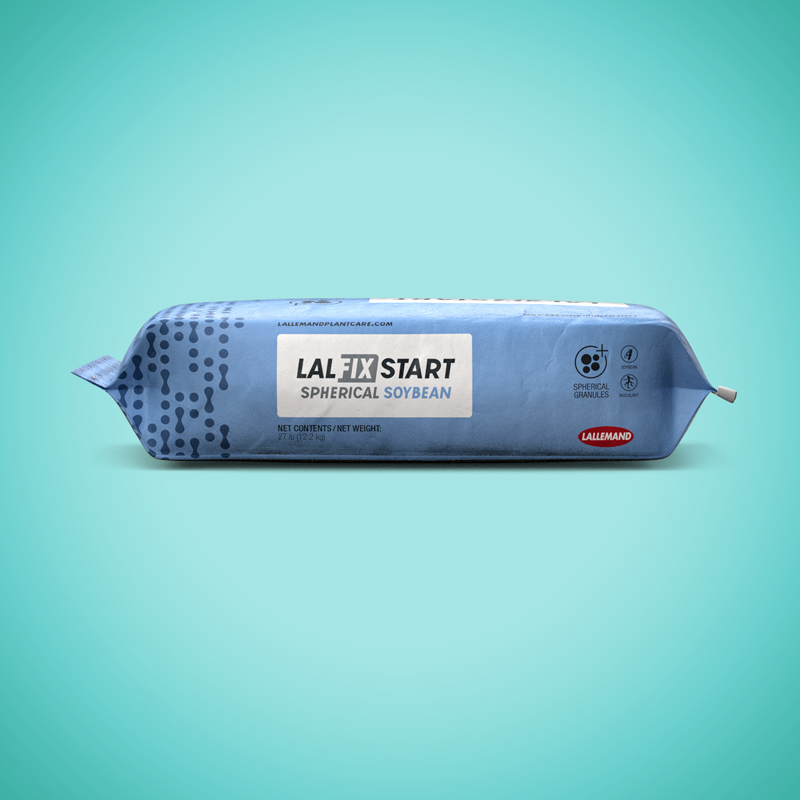 LALFIX START Spherical Soybean
Three-Strain Premium inoculant to fix nitrogen and increases phosphorus available in the rhizosphere
With its high porosity structure maintaining the growth environment to protect and preserve the two unique strains of rhizobia, LALFIX START SPHERICAL Granule offers unmatched performance, durability and ease-of-use. Our proprietary, dual-action phosphorus solubilizer, Bacillus velezensis, contained within each granule, quickly colonizes the root system which allows for the newly available phosphorus to be efficiently taken up by the plant. In fact, the biological contained within LALFIX START SPHERICAL Granule is the benchmark for increased phosphorus availability at all soil pH levels.
Once applied to the soil, the highly-efficient bacteria will colonize the root promoting early nodulation and N fixation for better crop establishment and enhanced yields.
* Not all products are available in all markets nor associated claims allowed in all regions.
Key benefits
Better flowability through application equipment
Consistent granule size
Zero dust
Accurate inoculant placement
Better bacteria survival
Granule durability
Bacillus velezensis solubilizes phosphorus in 2 ways:

Phytase action on organic phosphorus
Organic acids action on mineral phosphorus
Ingredients
Bradyrhizobium elkanii 1×108 CFU/g
Bacillus velezensis 5×107 CFU/g
Formats
12.2 kg (27 lbs) per bag
In-Furrow Application Rate 10-inch row spacing, apply 2.7 pounds per acre with one bag treating 10 acres
391.9 kg (864 lbs) per tote
In-Furrow Application Rate 10-inch row spacing, apply 2.7 pounds per acre with one bag treating 10 acres