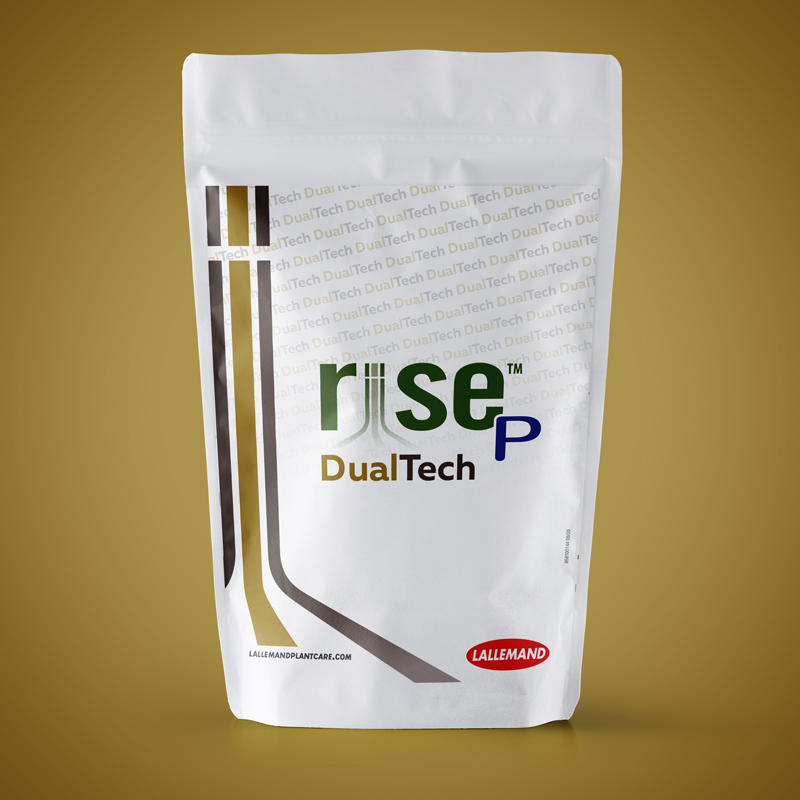 RISE P Dual Tech
Increase yield and quality of harvests
RISE P Dual Tech is a wettable powder containing rhizosphere bacteria, which encourage plant growth and quickly multiply and colonize the root area, and a strain of Saccharomyces cerevisiae LYCC yeast that has probiotic properties.
* Not all products are available in all markets nor associated claims allowed in all regions.
Formulation: wettable powder
Suitable for use in organic agriculture in compliance with current regulations
Foliar application
Dosage: 1 kg/ha
Number of applications: according to recommendations
Key benefits
Increases crop yield
Promotes uniformity in crops
Faster plant growth

The RISE P Dual Tech product was used on a crop of potatoes in the presence of Paul Lheureux, a polyculture farmer in Normandy (France).
Crop-specific benefits
Increases tree volume in the first years after planting. Encourages photosynthetic activity: increases absorption of nutritional elements. Improves yield once production starts.
Ingredients
109 CFU/g of Bacillus amyloliquefaciens IT45 strain and LYCC prebiotic support