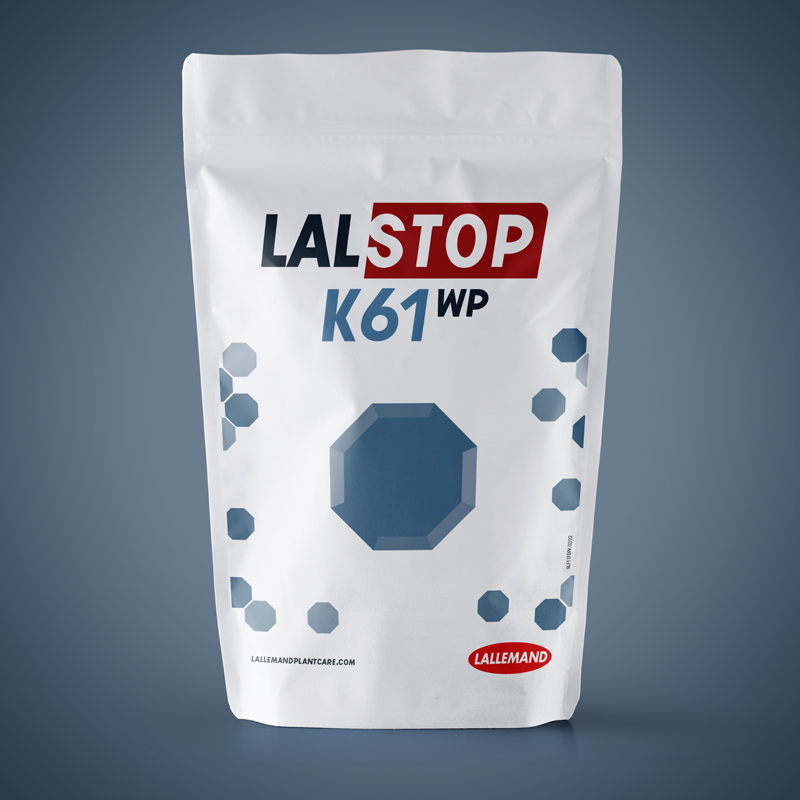 LALSTOP K61 WP
Naturally fight against root diseases
LALSTOP® K61 WP is a biological fungicide that contains mycelium and spores of a naturally occurring microorganism Streptomyces K61. It is effective against soil fungi (Fusarium spp.), (Pythium spp.) of multiple covered crops : leafy vegetables, leguminous vegetables, fruiting vegetables, root and tuber vegetables, stem vegetables, aromatic plants and herbs, aromatic root crops, crops, brassicas, ornamentals (pot plants and cut flowers).
* Not all products are available in all markets nor associated claims allowed in all regions.
LALSTOP® K61 WP provides effective control on root diseases caused by Fusarium spp. and Pythium spp.
Approval number: 11708 N (W.2)
Conditions of application
Soil spray: 450-900 L/ha followed the same day by normal irrigation or by major rain event to move Streptomyces K61 cells into the root zone ​
Drip irrigation/chemigation: apply during typical irrigation event or in enough irrigation volume to move Streptomyces K61 cells into the root zone​
Other characteristics
LALSTOP® K61 WP should be stored in the unopened package below 8°C, e.g. in the fridge.
Key benefits
Effective against seed and soil-borne pathogens (Fusarium spp. and Pythium spp.)
No residues
Suitable for use in organic agriculture in compliance with current regulations
Ingredients
5 x 108 cfu*/g of Streptomyces sp. Strain K61
(*CFU: Colony Forming Unit. Unit of measure for living microorganisms able to multiply)
Formats
100 g
Sold in 10 x 100 g boxes