Dec
1,
2022
THE HOMETOWN ROOTS FAMILY CONTEST
Dec 1, 2022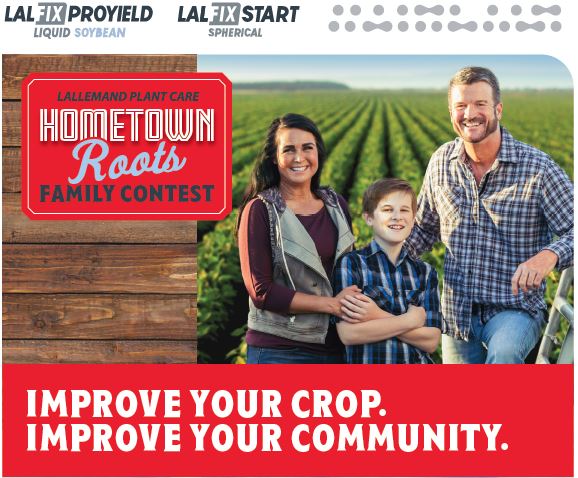 LALLEMAND PLANT CARE is launching for the second year the Hometown Roots Family Contest!
Purchase a minimum 160 acres worth of Lallemand inoculant products and get $5,000 payable to any local organization or charity of your choice.
As a family-owned company, Lallemand is proud to provide farm families a chance to give back to their community.
Contest starts today, Nov 1st, 2022!
For full contest rules, visit www.lallemandhometownroots.com