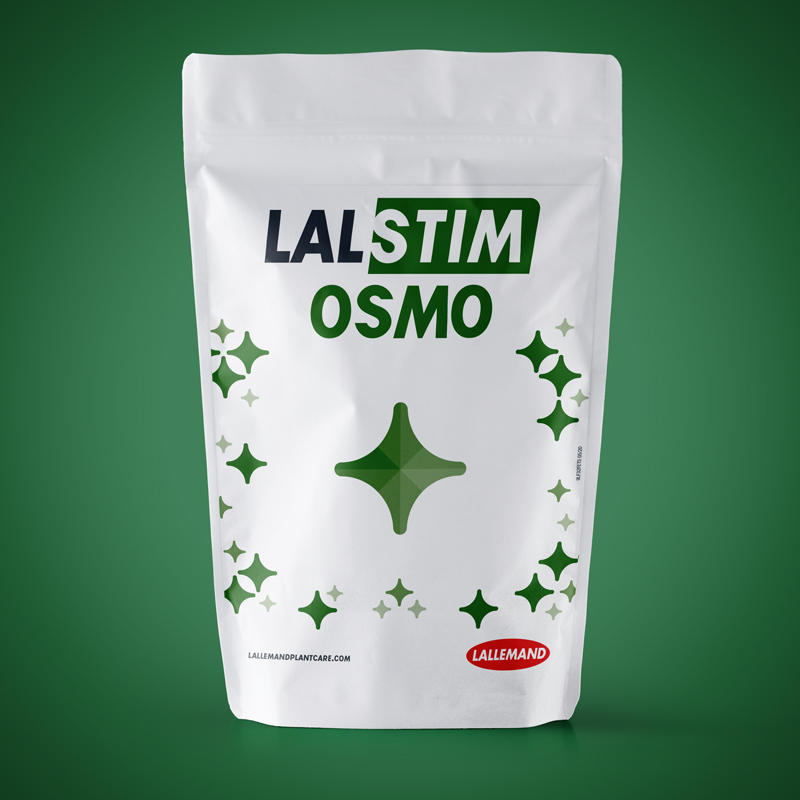 LALSTIM OSMO
Improve the yield and quality of your plants
LALSTIM OSMO is a highly soluble powder with a glycine betaine content of more than 96%. This powerful natural extract and osmoprotectant is absorbed quickly, spreads throughout the plant within 24 to 48 hours and remains active at a cellular level for 3 to 4 weeks.
Lalstim Osmo increases the plant's water retaining capacity:
• It maintains photosynthetic activity, the plant's means of producing organic matter.
• It improves the strength of plant tissue and the stability of cellular membranes.
• It boosts the circulation of sap flow, water and nutrients, such as calcium and other oligo elements.
Its properties help to guarantee the key phases of yield development, improve quality and marketable yield and enable post-harvest storage.
* Not all products are available in all markets nor associated claims allowed in all regions.
Formulation: soluble powder
Storage: 24 months at room temperature
Derogation number: EM012.V
Suitable for use in organic agriculture in compliance with current regulations
Foliar application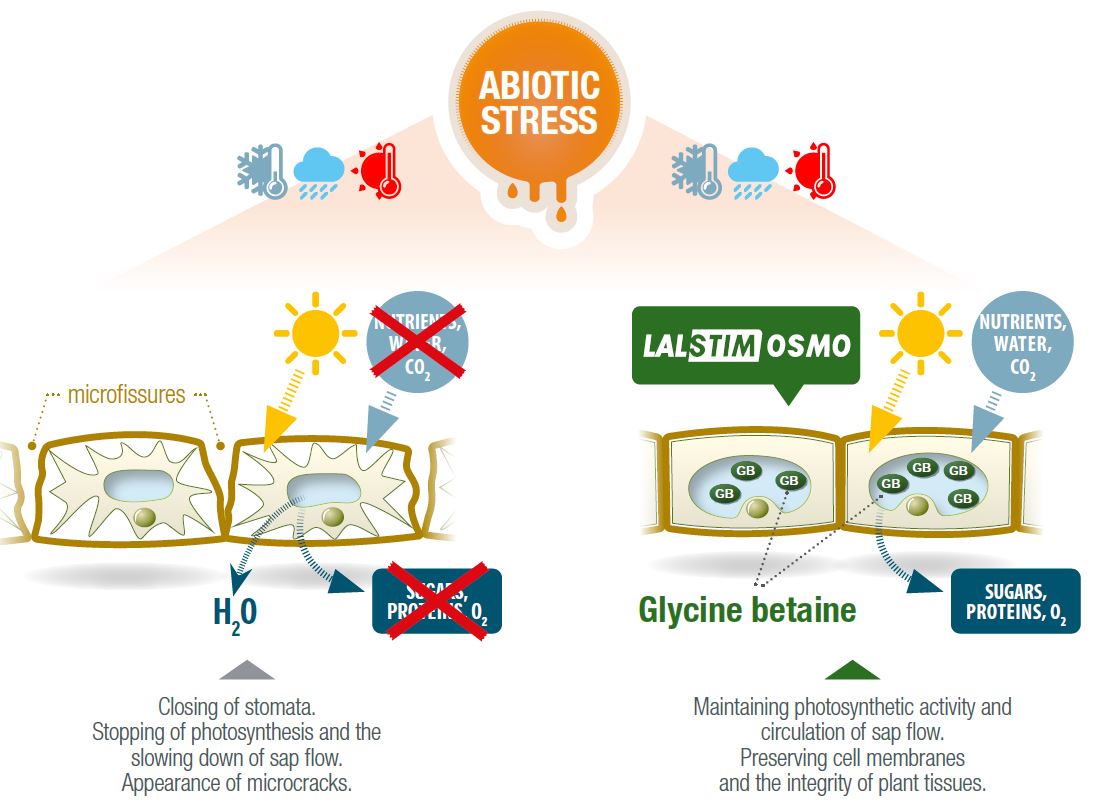 Key benefits
Benefits
Guarantees the key phases of yield development.
Improves quality and marketable yield.
Enables post-harvest storage.
Advantages
Translocation: 24 to 48 hours
Method: circulation throughout the entire plant
Persistence: 3 to 4 weeks
Origin: 100% natural
Crop-specific benefits
Post-harvest storage of fruit.
Reduction of 'bitter pit' effect in apples.
Reduction of fruit cracking.
Ingredients
Natural, crystallized and purified glycine betaine: >96%