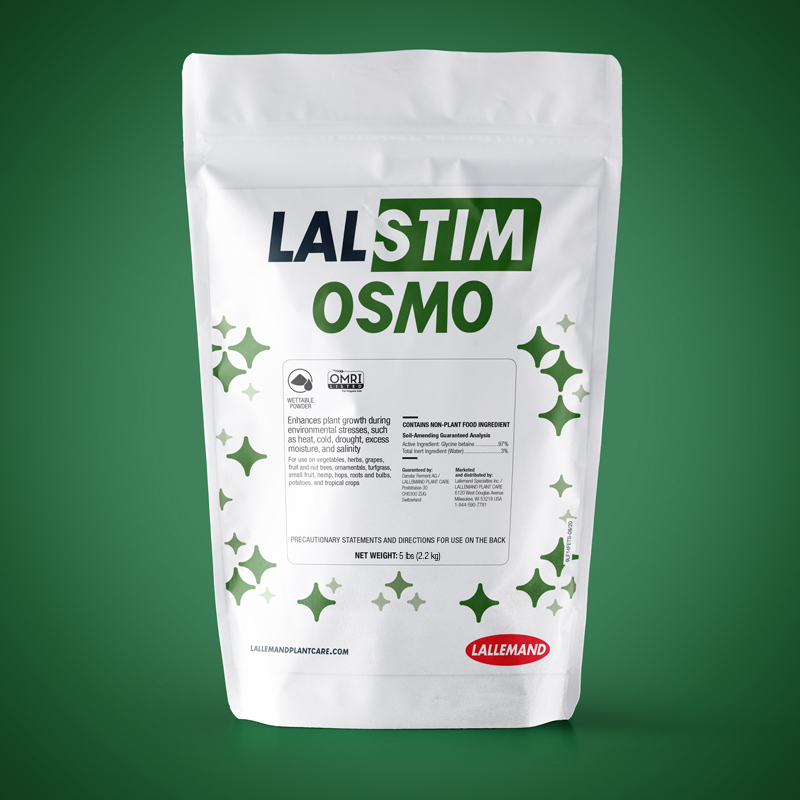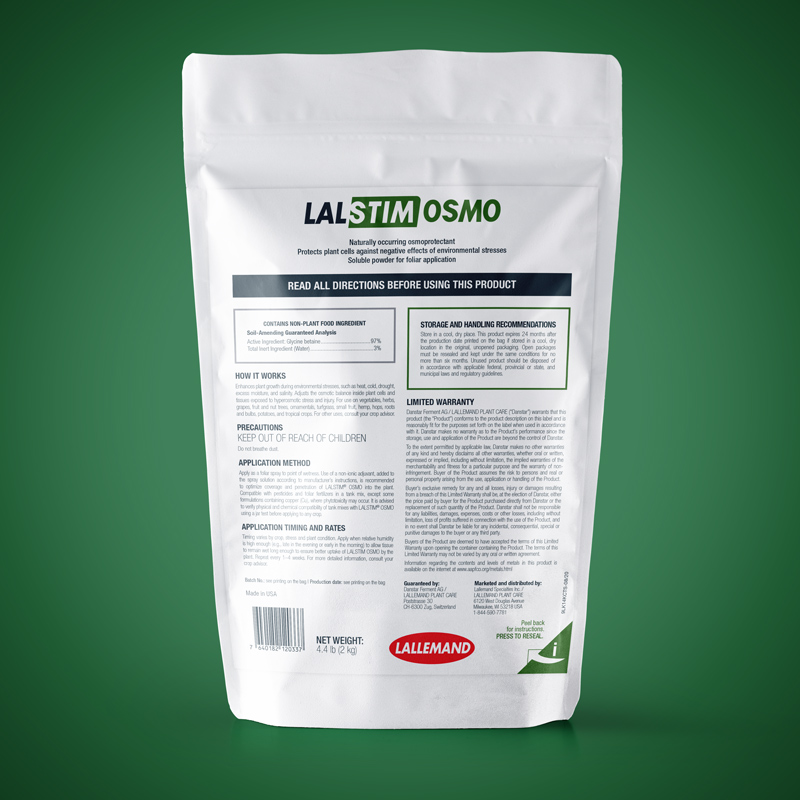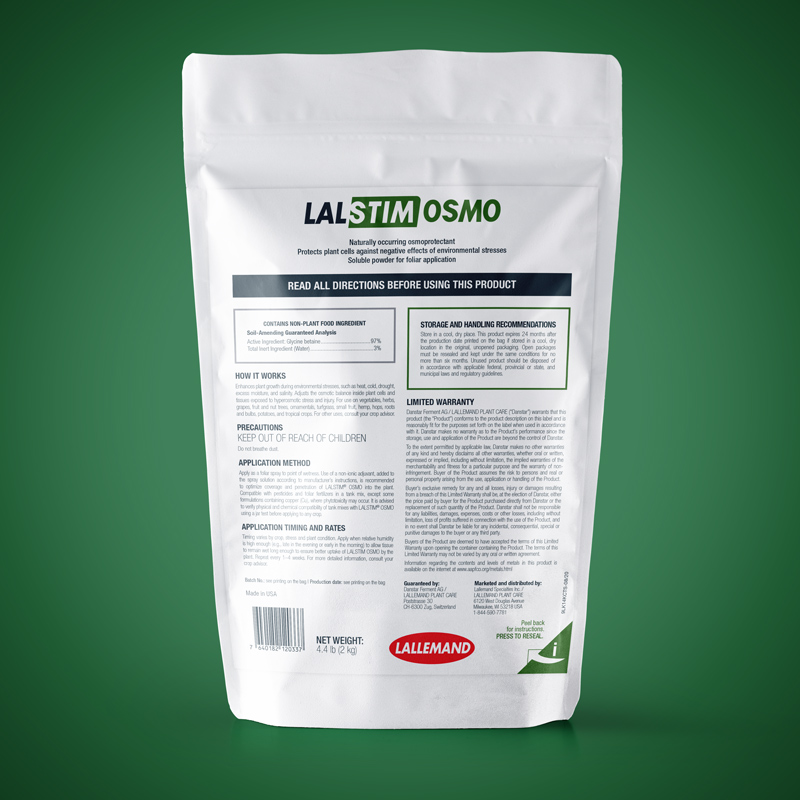 LALSTIM OSMO
Protects plant tissues against negative effects of environmental stresses
LALSTIM OSMO is a highly soluble product containing 97% natural Glycine Betaine, a persistent and powerful osmoprotectant that is absorbed rapidly and moved throughout the plant within 24 hours, remaining active at the cellular level for 2 to 4 weeks. It facilitates water uptake and retention by acting as an osmoprotectant and adjusts the osmotic balance inside plant cells and tissues exposed to hyperosmotic stress. It enhances photosynthesis, nitrogen metabolism, and translocation during environmental stresses such as heat, cold, drought, and salinity.
Consult your local distributor for regional product availability and approved uses.
* Not all products are available in all markets nor associated claims allowed in all regions.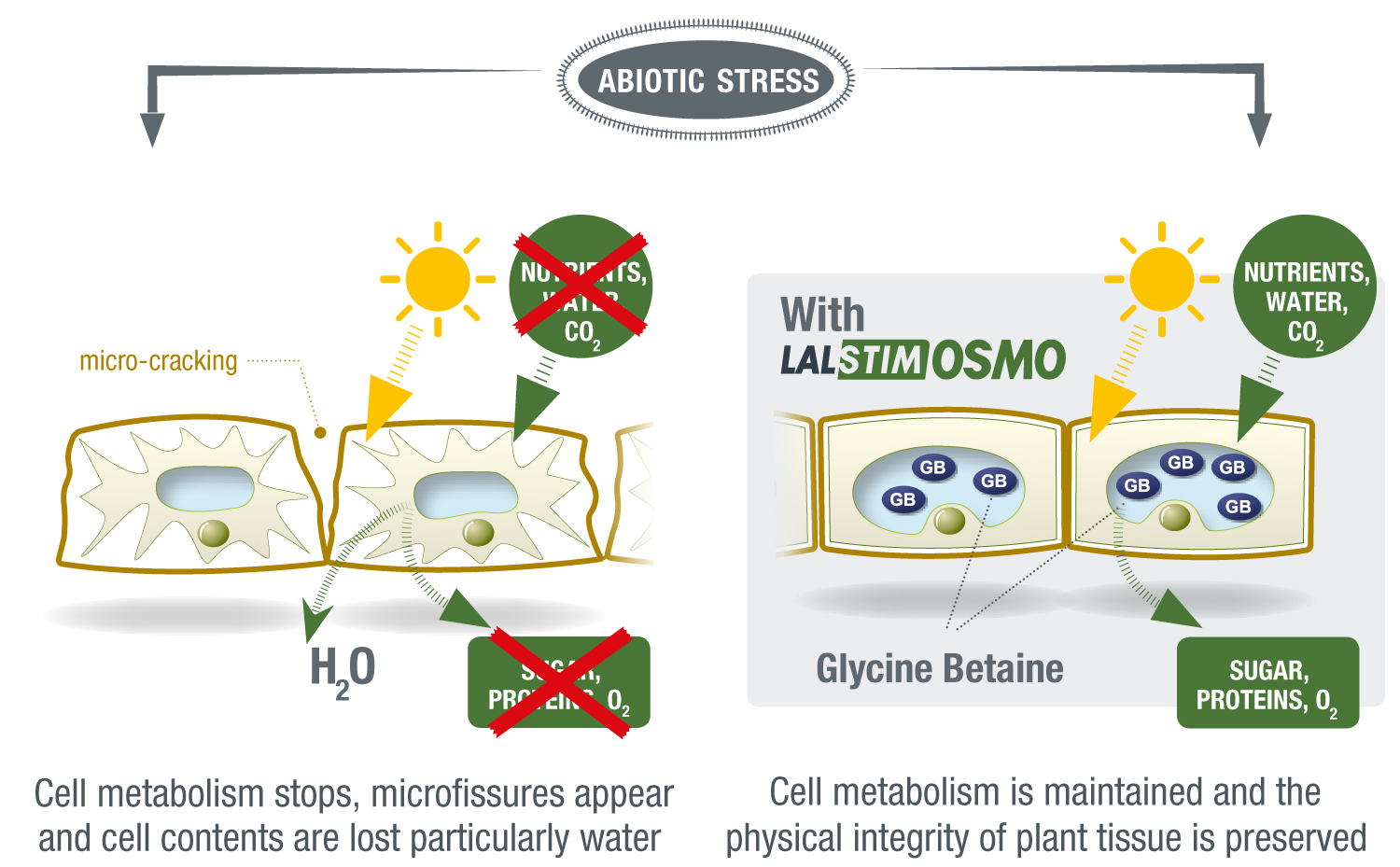 Key benefits
Improves and maintains crop performance and resilience under conditions of environmental stresses: heat, salinity, drought and cold
Reduces micro-cracking and desiccation injury
Improves post-harvest fruit shelf life
Normal physiological state maintained by better osmotic balance and water retention
Facilitates plant recovery and resumption of activity after stress
Ingredients
Contains 97% of Glycine betaine
Formats
5 lbs
Box format: 10 x 5lbs
Take advantage of the combined application of our products to increase potential benefits.
Better control of Botrytis
Combining LALSTOP G46 WG and LALSTIM OSMO increases the active ingredient colonization speed for faster and more efficient control of Botrytis.