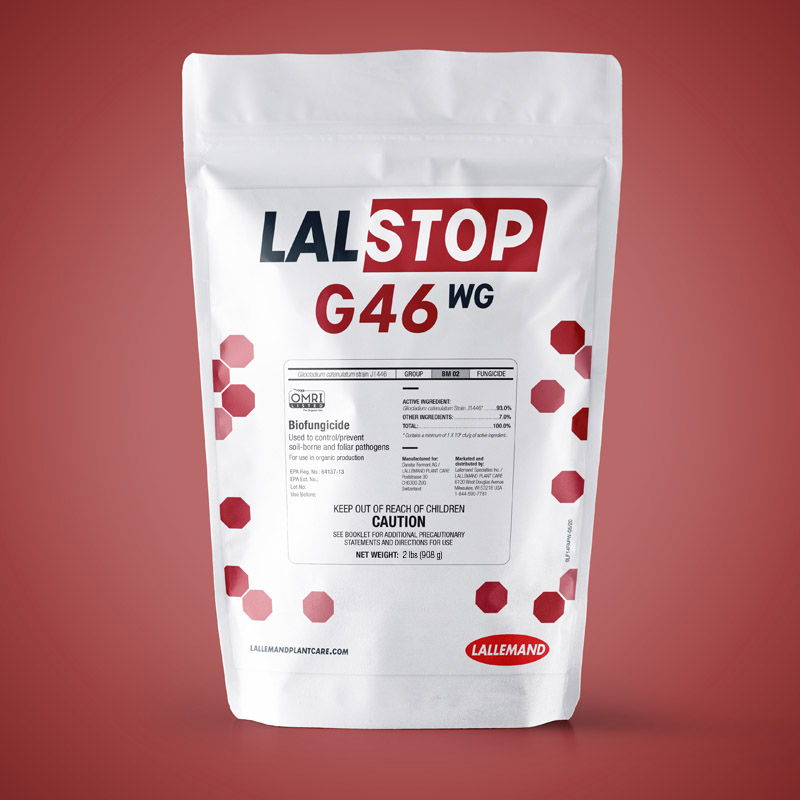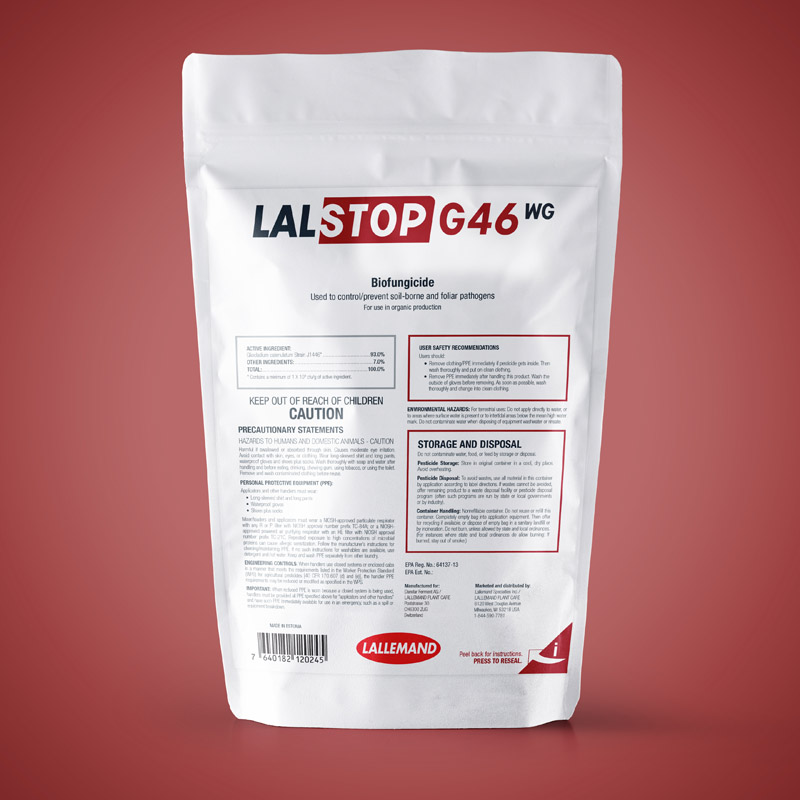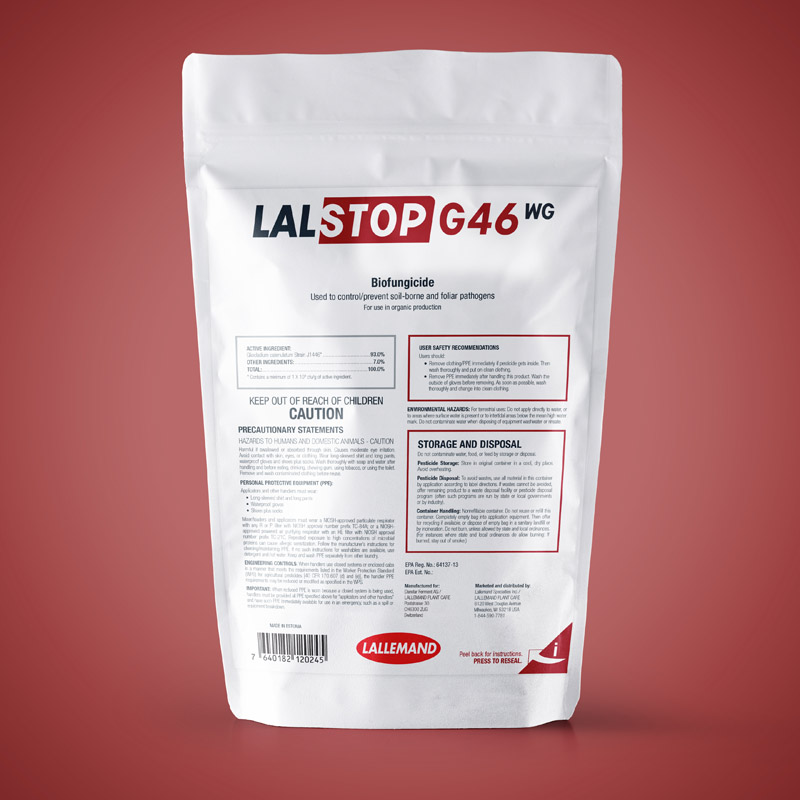 LALSTOP G46 WG
Fight effectively against above ground-diseases and root or base-rot diseases
LALSTOP® G46 WG contains a high concentration of mycelia and spores of Clonostachys rosea strain J1446, a naturally occurring soil fungus, selected for its capacity to control a range of very important crop diseases.
* Not all products are available in all markets nor associated claims allowed in all regions.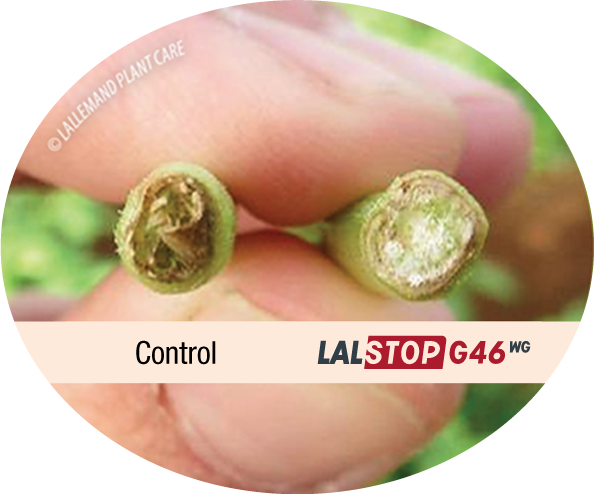 LALSTOP G46 WG provides effective control on a wide range of plant diseases, against:
Grey mould and stem cankers caused by Botrytis cinerea on grapes, leafy crops, tomatoes, peppers, cucurbits, ornamentals and soft fruit.
Powdery mildews on vines and edible crops.
Gummy stem blight caused by Didymella sp. on cucurbits.
Damping-off and root or base rot diseases caused by Pythium, Phytophthora, Rhizoctonia and Fusarium on vegetables, salads and ornamentals.
Key benefits
Effective control of a wide variety of plant pathogens
Compatible with most chemical pesticides for use in an Integrated Pest Management program
Usable in organic farming
No risk for resistance due to several modes of action
Safe for growers, consumers, beneficial insects, and surrounding environment.
Persistence of action : 3 to 4 weeks on aerial organs and 4 to 6 weeks in the soil and growing media
Ingredients
1 x 109 CFU*/g of Clonostachys rosea strain J1446
*CFU: Colony Forming Unit. Unit of measure for living microorganisms able to multiply