Feb
8,
2023
New edition of Sival 2023 in France for the Lallemand Plant Care team
Feb 8, 2023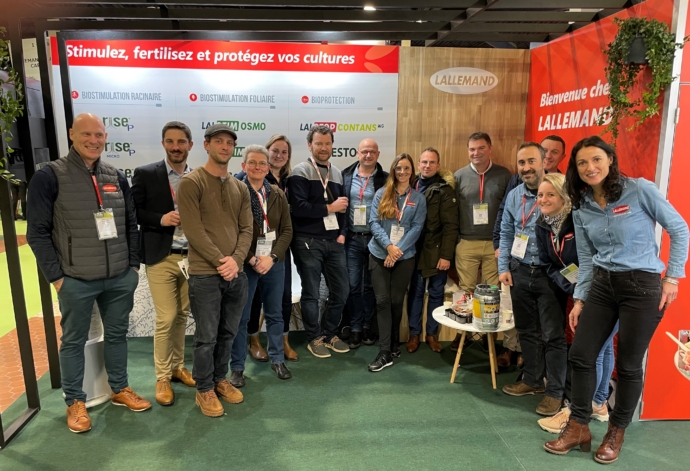 SIVAL, the international exhibition of plant production techniques, took place in Angers, France, from January 17 to 19, 2023.
Once again, Lallemand Plant Care's sales, marketing and technical teams were there to meet with partners, customers and new contacts. This event was rich in exchanges about our entire portfolio and highlighted the biofungicide range with LALSTOP Contans WG and PRESTOP WP.
On this occasion, Matthieu Morel, biofungicide product manager, gave a lecture at the IBMA Biocontrol forum on "Root rot management in lettuce". The objective: to present the program against soil-borne diseases in lettuce with LALSTOP Contans WG and Prestop WP solutions. The presentation was followed by an open and rich discussion session.
Another year with many visits to the show and to our booth, which makes this event a must for the Lallemand teams.