Oct
17,
2023
On the field at Tech&Bio 2023
Oct 17, 2023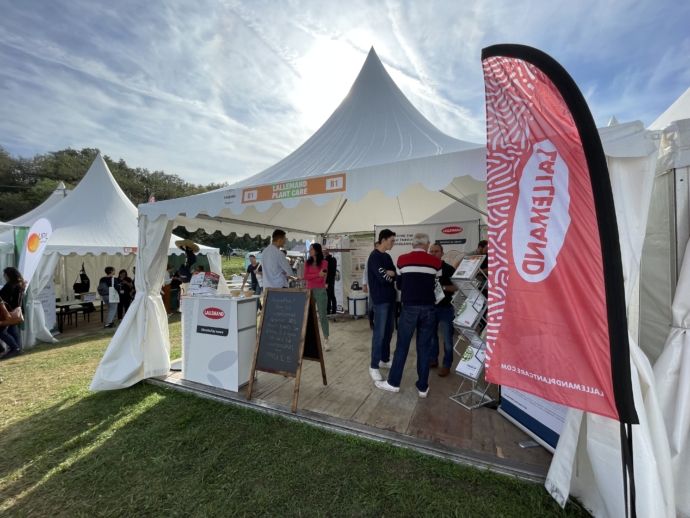 🌿 Lallemand Plant Care's sales, marketing and technical teams attended the Tech&Bio trade fair held at the end of September in Bourg-Les-Valence, France. We met up with our partners and customers and were able to make new contacts thanks to a good attendance, which grew to over 20,000 visitors!
This international agricultural show was an opportunity to highlight our product innovation, LALFRESH S, which had been approved a few months earlier (France registration). To do this, we set up workshops demonstrating the application of LALFRESH S with the Mafex ultra-low-volume spraying system from Mantis ULV (manufacturer) and Chabas SA, which will be distributing the equipment. These workshops were a great success on the stand!
We also held a public lecture on the subject of 📣 «Managing rot on stone fruit during storage», given by Matthieu Morel, biofungicide product manager.
The presentation was followed by an open discussion session, rich in exchanges.
This event gave us the opportunity to meet new people and to be available to a public looking for new alternatives to meet the environmental, social and economic challenges facing agriculture today and in the future.