Okt
27,
2023
Club CONNECT 2023 in Almería, Spain
Okt 27, 2023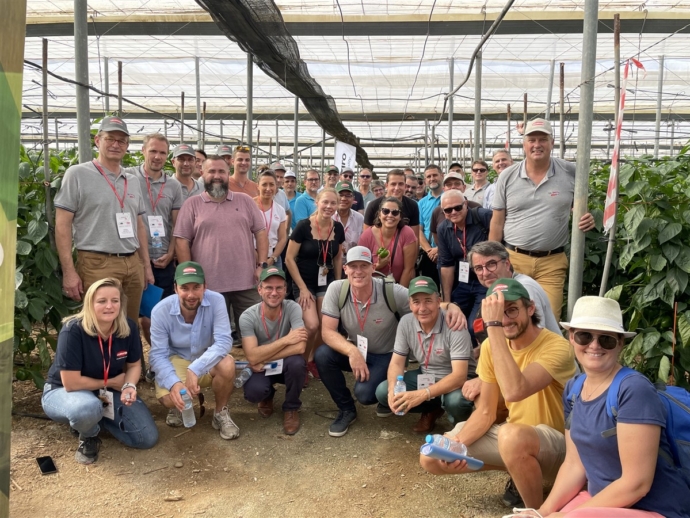 🌱 The Lallemand Plant Care team recently organized its CONNECT Club event in Almeria, Spain, from 17 to 19 October 2023. The aim: to bring together the major players in our networks around a common theme!
So we were delighted to invite our most valued international partners for a week of workshops, collaboration and celebration. 🌍🎉 This event, successfully hosted by Masso Spain group, marks a crucial stage in our journey, symbolizing the power of unity and cooperation.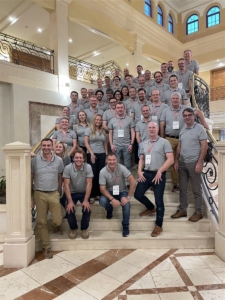 On the program… 🌶️🌿🍅
✔️ Discovering local agriculture and its 32,000 hectares of greenhouses producing peppers, cucumbers, zucchini, tomatoes, etc. in a highly concentrated geographical area.
✔️ Discovering the technical problems of the area and the management of agricultural production with a wide range of auxiliary insects and biocontrol solutions.
📝 It was in this context that we were able to hold workshops with a dozen European distributors on the bioinsecticide LALGUARD M52 OD: market opportunities, thoughts on good prophylactic practices, application strategies, analysis of trial results, discovery of Metarhizium brunneum Ma43. We also had the opportunity to share in training seminars led by Professor Tariq Butt of Swansea University, having extensive experience in agriculture, especially with microbial actives.
🤝 The power of partnership! We firmly believe that success is built together. The CONNECT Club is the perfect time to strengthen our ties, exchange inspiring ideas and chart a course towards an even brighter future together.