Nov
28,
2022
LALTOUR: Lallemand Plant Care's expertise to serve its clients
Nov 28, 2022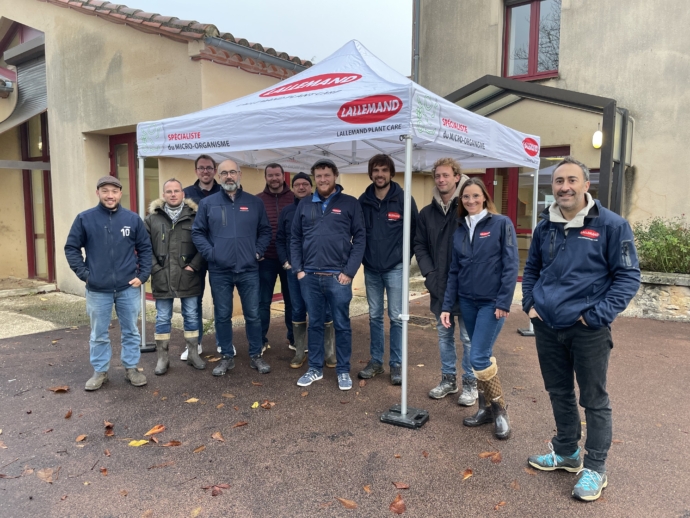 At the end of November, LALLEMAND PLANT CARE's technical, sales and marketing teams helped to run the autumn LALTOUR for distribution technicians and farmers.
In collaboration with our partner Sodepac (Lot et Garonne, in France), we welcomed dozens of people over 2 days ( wine growing and fruit growing) for this event.
Several workshops were proposed to the participants on the theme of "Adaptation strategy of perennial crops to climate change".
Our specialists Benoit Delfour, Bertrand Delaunois, Matthieu Morel, Martin Trescazes and Rémi Poirier developed tools to mitigate the impact of climate change on production: "Improving the availability of water for the plant", "Improving the use of water by the plant", "Harvesting quality fruit: protection techniques", "Securing flowering" and "Harvesting a fully ripe grape".
These sessions were very successful, given the numerous and interesting exchanges that followed. The days ended with a buffet, an opportunity to pursue these nourished discussions in the warmth and to share a convivial moment.
Viticulture technical day
Arboriculture technical day