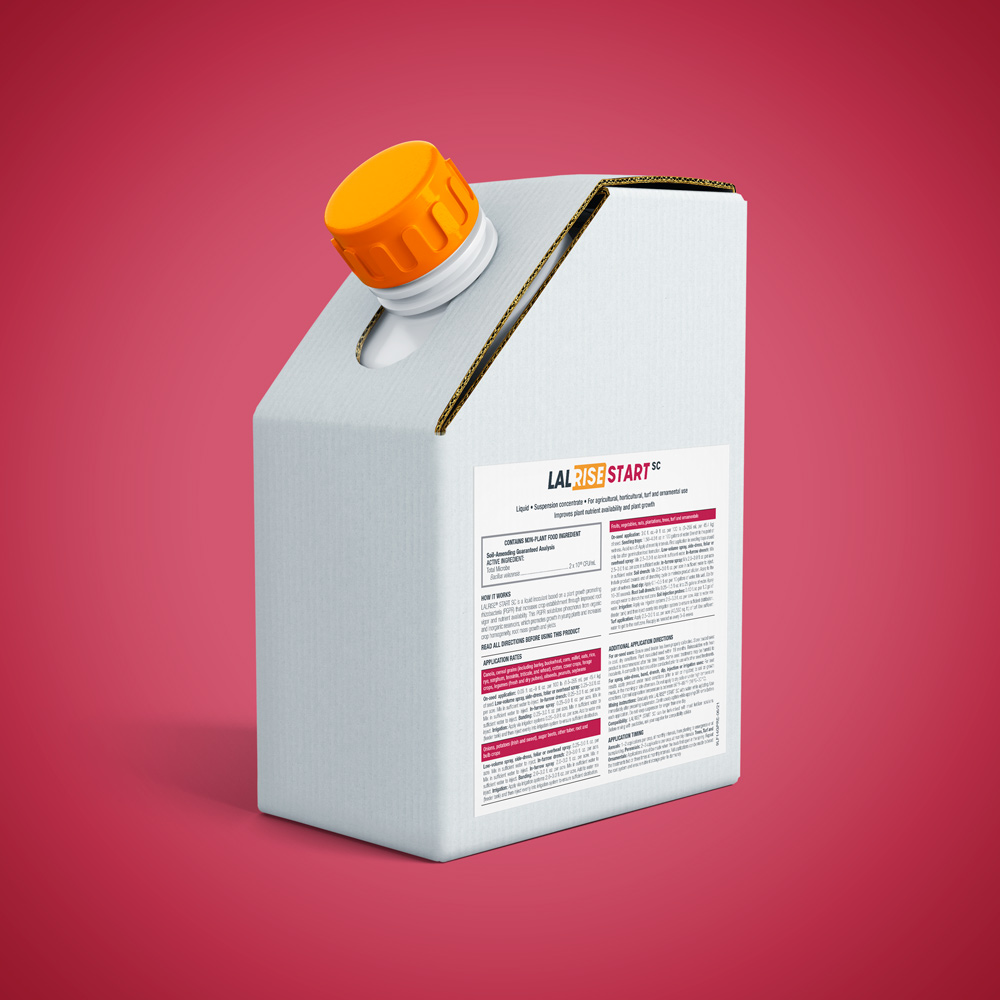 LALRISE START SC
IMPROVES PLANT NUTRIENT AVAILABILITY & PLANT GROWTH
LALRISE® START SC is a liquid inoculant based on a plant growth-promoting microbe (PGPM) that increases crop establishment through improved root vigor and nutrient availability. This PGPM solubilizes phosphorus from organic and inorganic reservoirs, which promotes growth in young plants and increases crop homogeneity, root mass growth and yields.
* Not all products are available in all markets nor associated claims allowed in all regions.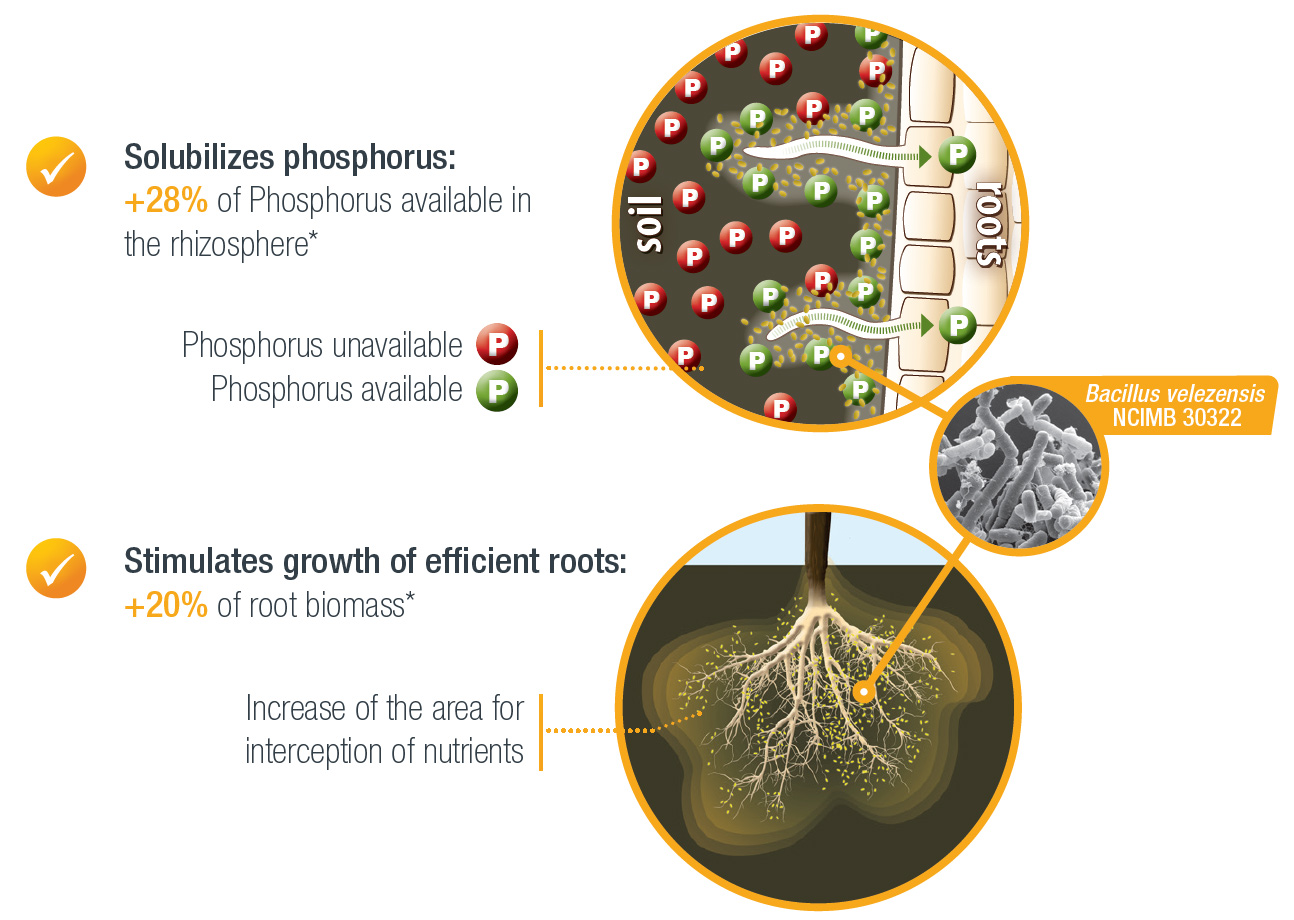 Key benefits
Stimulates the start-up of young plants
Improves soil exploration with roots, allowing better nutrient uptake
Enhances the productivity of plants, allowing better growth, yield and quality.
Ingredients
2×1010 CFU/mL Bacillus velezensis